A reporting tool that suits your needs
SCOjelis allows you to visualize the best performance indicators for your entire supply chain: logistics, manufacturing, supply …
Based on your imported data, SCOjelis calculates performance indicators and returns them to you with Power BI, one of the best BI tools on the market.
The storage of your imported data is temporary: it is permanently deleted once the performance indicators have been calculated. The stored indicators are anonymized.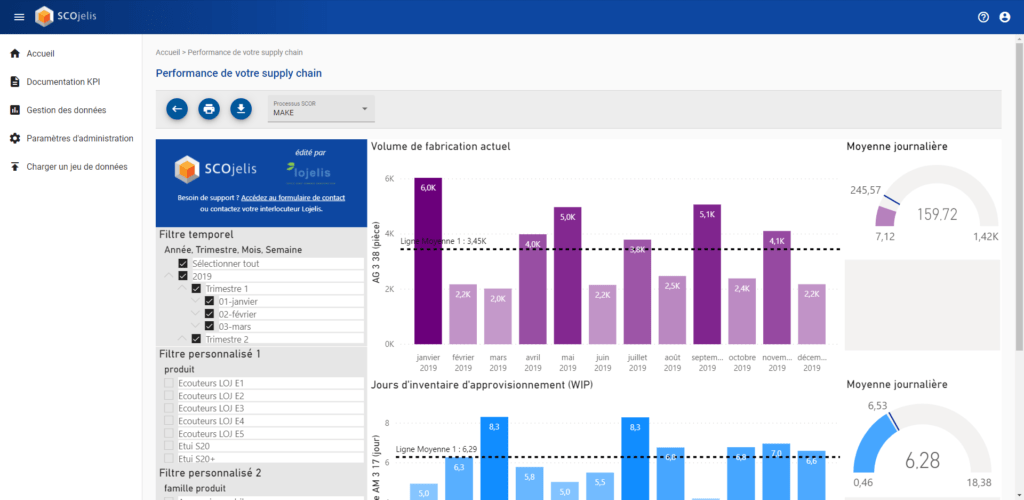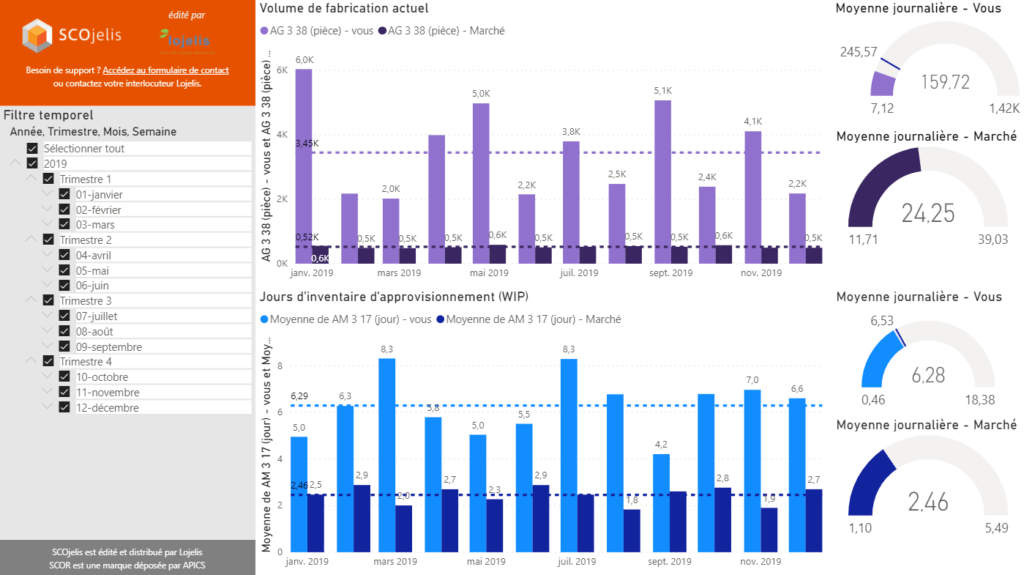 Do you want to compare performance results between several of your internal entities?
SCOjelis can compare all indicators on the same dashboard, which will give you an interesting reading dimension.
We will propose later, for companies that choose it, an external benchmark between companies wishing to share their anonymized performance indicator results.
Functional support from A to Z
From the implementation to the exploitation of the results, we are there to help you achieve your goals.
We identify your environment in order to adapt the use of SCOjelis. We present to you the supported indicators, then you get access to the current state of your supply chain.
Once your indicators have been calculated, we can assist you in using the results, so you can identify the most judicious actions in optimizing your supply chain.
Generation of results reports
We include, alongside the consulting offer, an automatic report generation feature, allowing you to have concrete answers to the results observed in the dashboards.
This functionality is supported along with advice from our experts in supply chain.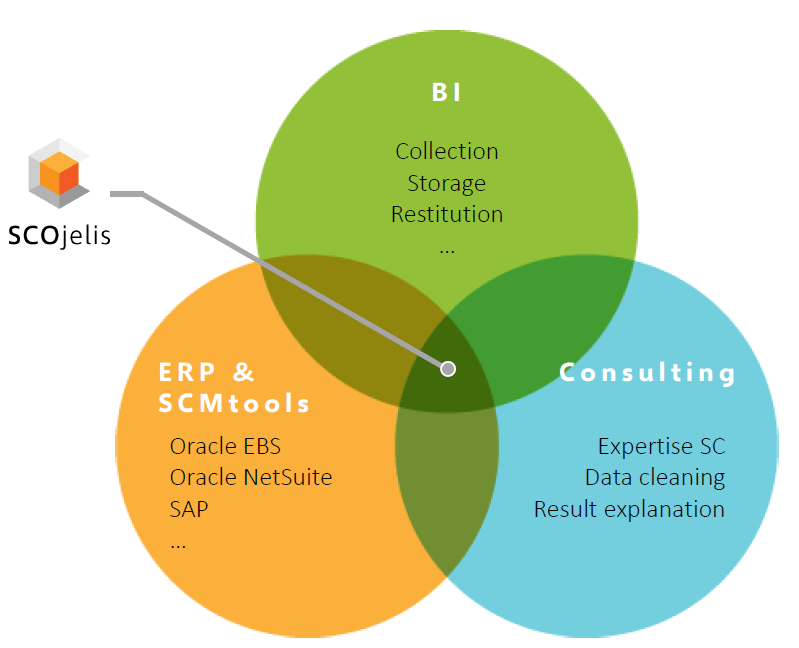 SCOjelis is the only service on the market offering both expertise and functional support in the supply chain, integration of proven Business Intelligence techniques as well as adaptability to any ERP and SCM tool.
Indeed, thanks to the know-how of lojelis, a consulting agency in ERP integration, supply chain, business intelligence and digital, we offer the best IT tools to meet your data recovery needs, while understanding your business needs.
SCOR® is known and recognized around the world : it is able to describe any supply chain, of any size and in any activity area.
This model allowed us to focus on the most actionable performance indicators, corresponding to level 3 of its diagnostic ability.
Inspired by SCOR®, we adapted and added indicators suitable for the needs of French companies management rules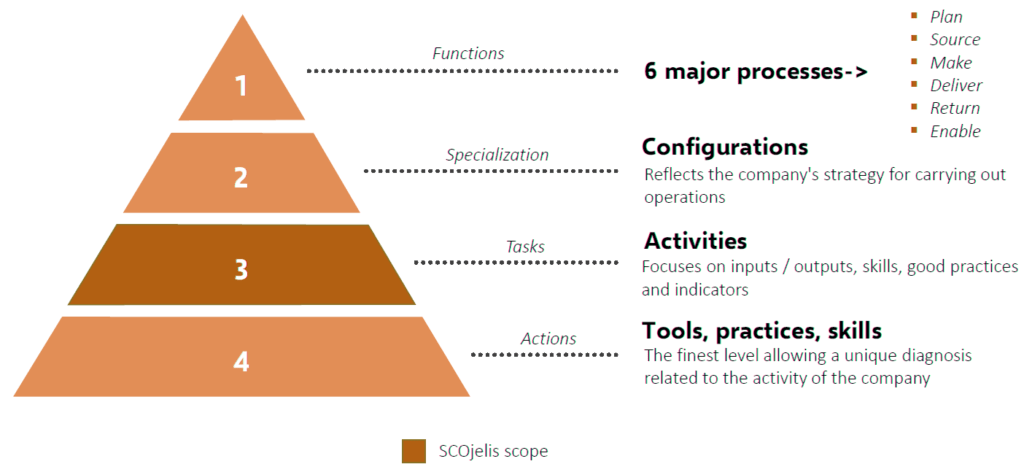 SYSTEMS IMPLEMENTATION SPEED
And in the particular case of the Baker Hughes group, the overall quantity of stocks has been greatly improved.
SCOR® is a trademark registered by APICS, Inc, Indiana, 8430 West Bryn Mawr Avenue, Suite 1000, 60631, Chicago, Illinois, US
Identification of ERP and SCM tools used, as well as data configuration
The extracted data is stored to be calculated in performance indicators (KPI) before being permanently deleted
The KPIs are formatted in Power BI to optimize the reading of the results and help with decision-making
Once your data has been extracted and formalized in a spreadsheet, you can import it directly into the web interface
Obtained KPIs are stored in an accessible database in order to be linked to a dashboard. A lojelis supply chain consultant can help to detect and correct biases
With an optional benchmarking, you can compare performance indicators of two or more internal entities on the same dashboard
You want to know more about SCOjelis ?
We stay at your disposal for further information.